Hockey team Lleida.net Alpicat has been promoted last May 21 to the Premiership for the first time in its short history with Xavi Roy, who has been leading the team since the players were 12 years old.
The celebration was as deserved, and we also wanted to participate in their joyfulness. On June 23 they received in our offices where we had the opportunity to listen their stories, to learn about their hours of effort and sacrifice, to share laughter take a selfie and also fighting over the last chocolate chip cookie:)
The players, their families, coaches had a dream and in that dream the fear of failure had no place. Being on the Premiership is already a reality, we all have a new dream, the OK League
The OK League is the highest category of the Spanish league Rolley Hockey and is widely recognized as one of the best leagues in the world. It is organized by the RFEP and has two championships, male and female. Since 2009 it includes the women's league. The current name of OK League goes back to the 2002- 2003 season.
Players, coaches and supporters: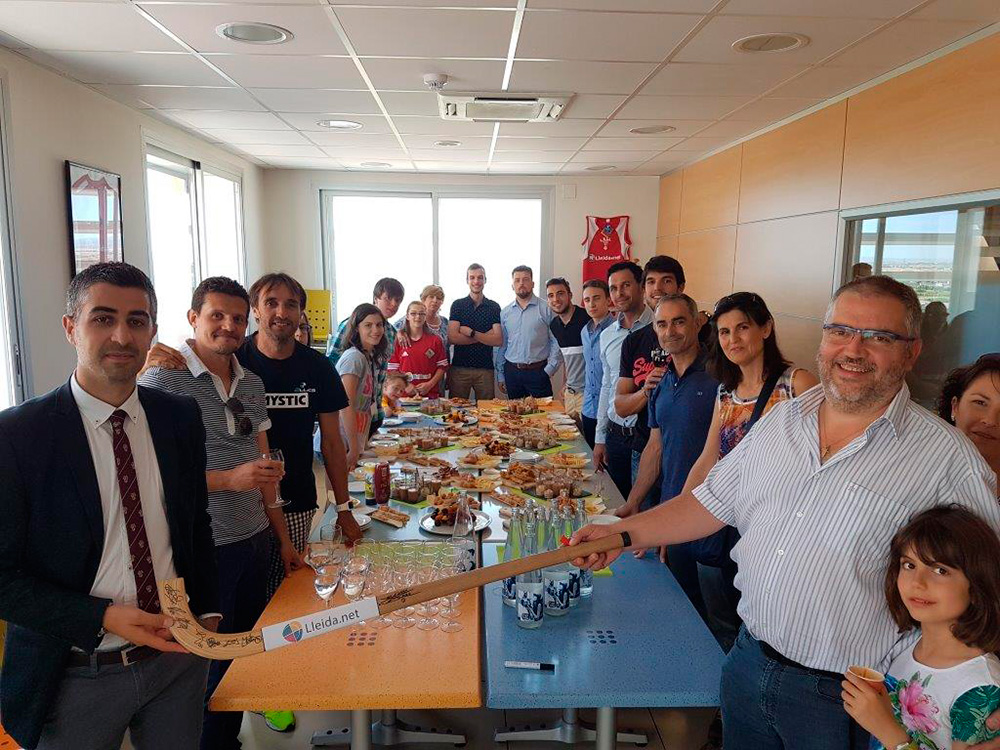 CONGRATULATIONS!