All companies deal with secret information every day, and its disclosure might do irreparable reputational or economic damage. Until 2019 there was no Trade Secrets Act in Spain. Still, it finally came into force in March 2019 due to the transposition of the European Directive on the protection of undisclosed know-how and business information against unlawful acquisition, use and disclosure. This post tells you more about what the Trade Secrets Act protects, to whom it applies, what effects the protection has, and what legal and technological steps companies can take to protect their secrets.
Until the  Trade Secrets Act was published, the protection of trade secrets was based on the Criminal Code, the Unfair Competition Act and the agreements signed by companies in this respect (confidentiality agreements). As of 2019, there is already a precise regulation, which we will see below.
What are trade secrets?
Trade secrets are defined in Article 1 of the Trade Secrets Act, which states the following:
To the effects of this law, any information or knowledge, including technological, scientific, industrial, commercial, organisational or financial, which meets the following conditions, is considered to be a trade secret:
To be secret. (…)
To have commercial value. (…)
To have been the subject of reasonable measures taken by its holder to keep it secret.
Trade secrets can affect three areas of the company:
Manufacturing or industrial processes of the organisation.
Commercial aspects such as customers, budgets, prices or suppliers, among others.
The company's economic and financial situation.
There are many actual cases of trade secret disclosure. A well-known one is Ferrari, whose chief mechanic, Nigel Stepney, was expecting a promotion but was passed over and decided to leak Ferrari's technological advances in its Formula 1 cars to its McLaren competitors. Ferrari reported the incident and obtained compensation of 40 million euros. McLaren was also thrown out of the competition for one year.
Who is protected by the Trade Secrets Act?
The protection provided by the Trade Secrets Act is given to the holder of the secret, who can be any natural or legal person (e.g. a trading company) who legitimately exercises control over the secret.
However, as far as employees are concerned, the protection of trade secrets may not restrict their mobility or the use they make of their professional experience or skills gained during their career.
Furthermore, it should be noted that a trade secret can be transferred through a licence for a fee or free of charge. Also, a trade secret can be owned by several people.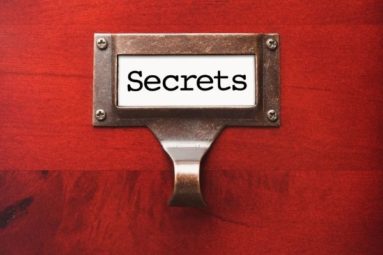 When does trade secret disclosure occur?
Article 4 of the Trade Secrets Act specifies the unlawful acquisition of trade secrets without the owner's consent. These are the following:
Unauthorised access to, appropriation of, or copying of any documents, objects, materials, substances or electronic files, lawfully under the control of the trade secret holder, containing the trade secret or from which the trade secret can be deduced.
Any other conduct which, under the circumstances, is considered contrary to honest commercial practices.
For better understanding, we give the following example. A recent case of unlawful disclosure of trade secrets involved a Chinese citizen who posted several photos of the prototype of the new iPhone on his social networks and was sued by Apple to remove the unauthorised publication.
What actions are considered lawful?
Along with illegal actions, the Trade Secrets Act governs several actions were obtaining a trade secret is considered lawful. These are as follows:
Independent discovery or creation.
Observation, study, assembly or testing of a product that has been made available to the public and is free from any legal duty to limit the acquisition of the trade secret.
Exercise of the right of worker's representative to information following Union law and national laws.
Any other practice which is in conformity with honest commercial practices.
Remedies for infringement  of trade secrets
If a disclosure of trade secrets, civil actions may be brought against the offender. In particular, under Article 9 of the Trade Secrets Act, civil action may be requested:
Declaration of the offence.
Cessation (including coercive measures);
Prohibiting the manufacture, offer, placing on the market or use of infringing goods.
Seizure of infringing goods for their modification,
Removal; allocation of ownership of the infringing products;
Publication or communication of the judgement
Compensation for damage
Publication of the damage, preserving the confidentiality of trade secrets.
Actions to protect trade secrets are time-barred after three years from the date the holder could have exercised them since he knew of the breach of secrecy.
How are trade secrets protected?
As we already know, there is a Trade Secrets Act that protects sensitive company information, but the question arises: How can a company protect its Trade secrets? You can take several steps such as the following:
Identify your company's trade secrets. Understanding what is considered to be secret and what is not in your company is essential. It is recommended to conduct a study of the information that is being handled in the company across all its departments, to compare it with the legal definition and to establish if it provides a competitive advantage to your organisation or not.
Train your employees. An early task is to train your employees on what is considered a trade secret in the company, to identify and deal with it.
Appoint a trade secret protection coordinator. Several profiles may be perfect for the position of protection coordinator, particularly an in-house or external company lawyer and the head of your IT department.
Set up an access plan. You may define different levels of access so that each employee, depending on their position, has access to the necessary information to perform their job.
Use technology. Technology is a powerful ally in protecting trade secrets from theft or leakage of information. Blockchain technology is being used for business rights protection, as it provides evidence of the existence of an electronic file. It should be noted that Lleida.net service Secret is a simple solution for registering, certifying and safeguarding all your company's trade secrets. We look at it more closely in the next section.
Use legal measures in addition to technical measures, such as confidentiality agreements with employees, suppliers or customers, among others. For such agreements to be effective, compensation can be regulated in the event of unauthorised disclosure of a secret. In this regard, it is important to draw up a company ethical code to set out the company's rules and outline the employee's right way of acting and the measures to be taken in the event of unlawful disclosure.
How does Secret Lleida.net work to protect trade secrets?
And as previously mentioned, technology is a great ally when it comes to protecting business secrets. Secret Lleida.net is a service designed to offer a solution that works is as follows:
If necessary, the user identifies himself correctly, uploads the documents to be sent, and adds the recipient's email address and an access code to these documents.
Next, the registered email is sent, without any attachment, but with a link that has been automatically created to access the document.
The recipient received the email with the link and requested an access code (if so defined) to view the documents.
When the recipient accesses the documents, documentary evidence is generated, including the date and time of sending the registered email, data about the delivery, the content of the delivery, the URL and the date and time of access of the recipient to the URL.
This means that documents sent through this tool can act as evidence in legal proceedings. The documents sent, and the documentary evidence, are kept for 5 years.
Therefore, the Trade Secrets Act expressly governs the legal mechanisms to preserve this type of secret. However, it is advisable to implement protection measures to prevent the risks that may arise from disclosing sensitive company information: damage to reputation, reduction of sales or loss of market share, among others. Lleida.net is the provider of this service-